FlyOver Canada is the Ultimate Flying Ride!
My little family has been on the Ultimate Flying Ride that is FlyOver Canada a few times now and can't get enough. Each season there is something different to look forward to: we've chased Santa to the North Pole, followed a dragon to China and back and have seen our great country from the sky like never before.
FlyOver Canada is a breathtaking, family-friendly, flight simulation ride like no other! The huge dome screen with the latest in projection and ride technology creates a true flying experience (complete with wind, scents, and mist!).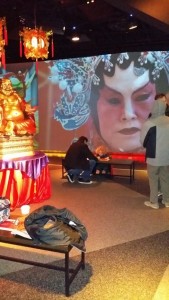 When you arrive, you'll spend about 30 minutes getting introduced to the ride and what to expect. In the preshow area you can take photos and check out the audio-visual show of Canada "up close and personal" before heading to the boarding zone for your preflight briefing. You will then hit your flight deck and spend 8 minutes on the most unforgettable Ultimate Flying Ride soaring east to west over some of the most spectacular scenery the country has to offer.
It is such a cool experience, our son still talks about it!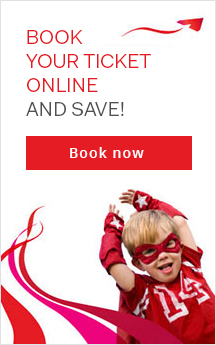 Win 4 Tickets to FlyOver Canada
You can purchase tickets in person or on-line anytime or If you'd rather like to take a chance on winning four (4) tickets to use anytime, enter the giveaway below. You can come back each day to get more entries!
This giveaway starts Friday, June 26th and ends July 10th at midnight.
When to Go
FlyOver Canada is open year round, 10 a.m. to 9 p.m., 7 days a week. Shows commence every 20 minutes during operating hours. The total experience takes approximately 30 minutesincluding the 8 minutes you'll spend on the Ultimate Flying Ride.
Parking Recommendations
If you are driving I recommend parking underground at Canada Place. If you drive all the way to the north end of the parking lot there is an elevator that takes you right to FlyOver Canada. It's also a lovely walk outside but if you have littles with you it can take a loooong time. You'll pay about $12 but so worth it.
Connect with FlyOver Canada
Virtual Flight. Real Amazement. Visit FlyOver Canada on the web or connect with them on Facebook and Twitter.