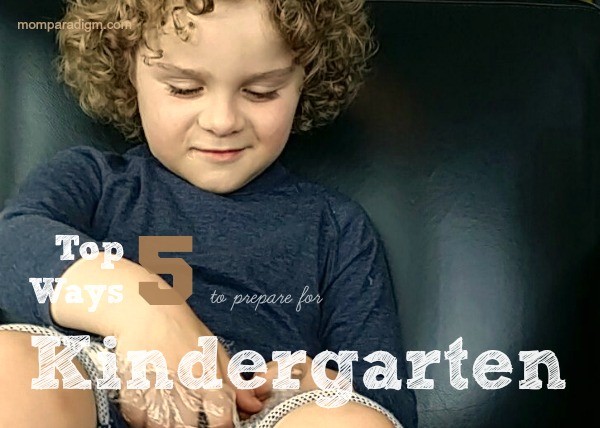 "How did it get so late so soon?" ― Dr. Seuss
Our Little Monkey is going to be FIVE in August. FIVE! Can you believe it?
Our life has already been turned upside down having started a family so late in life and just as I was getting into the groove as in comfortable and less sleep deprived, change will come again this September.
Kindergarten looms ahead and I'm not ready. I'm not nervous exactly, just not prepared for the daily grind and the inevitable weariness that comes along with. Long gone will be the days of lingering and lollygagging about without a real schedule. No more attempts at sleeping in and making breakfast when we feel like eating. Will we succumb to boxed cereal in the mornings to get our daily dose of carbohydrates and nutrient-free soul-less nourishment? I hope not. Cereal in this house is best enjoyed at night, after OLM is in bed.
I suppose having a set routine will be good for us but at this moment I am not convinced. So I've made an attempt at a list to get ourselves ready. I'm sure that more will be added along the way, but for now please have a look at the 5 most important ways we will prepare for kindergarten.
Counting Down the Top 5 Ways to Prepare for Kindergarten
5. Summer Camps~ We've enrolled OLM in a few summer camps that will prepare him and us for the shift in routine and get used to having something to go to at a specific time every day. He's going to learn how to ride a bike without training wheels at Pedalheads, do Gymnastics and take a Performing Arts workshop.
4. Sleep Routine ~ I need to wear the boy out so he goes to sleep earlier and having a daily routine just might be the trick. No more naps during the week, unless he manages one in kindergarten. I am hoping that will be enough but we've got to stick to a more strict bedtime. Forget this 8.30pm nonsense!
3. Clothes ~ I'll make sure he has clothes and shoes that fit and are to his Majesty's liking. He rarely likes what I get for him so we'll be hitting the consignments stores and malls together. Fun!
2. Lunch Box ~ OLM always complains that he never has enough things in his lunchbox. For kindergarten then, I'll get him a Bento box style lunch box that I can put little treats in in separate sections to brighten his day. (His daycare doesn't allow things like raisins, granola bars or God forbid a cookie, even if they are homemade, nut-free and healthy.)
And the number 1 way I will prepare OLM for kindergarten is…
1. Booster Shots ~ I will make sure he gets his booster shots this summer at the local clinic. Getting your children's booster shots BEFORE they go to kindergarten prepares them for what may be an onslaught of germs and illnesses they've not been exposed to before.
About Immunizations and Kids at School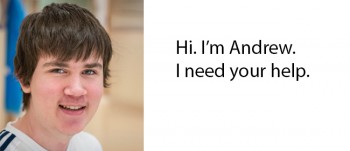 There are some kids that can't be immunized due to compromised immune systems, like Andrew in North Vancouver. I can do my part to protect him and other children by immunizing my own child. It doesn't matter that my child and Andrew will probably never meet as germs and disease spread quickly and know no barriers or borders.
So please take a minute to read Andrew's story and make sure that your child's immunizations are up-to-date.
[Tweet "A #NorthVan teen shouldn't have to be afraid of going to school. You can help. #HelpAndrew"]
To join the conversation please connect to Vancouver Coastal Health using the hashtag #HelpAndrew on Facebook and Twitter.
Why Immunize?
Starting at age four all children should get two shots, in total, to protect against:
• measles
• mumps
• rubella
• chicken pox
• polio
• tetanus
• diphtheria
• whooping cough.
While serious childhood diseases such as polio and diphtheria are becoming rarer due to routine childhood vaccination programs, according to VCH Medical Health Officer Dr. Meena Dawar, there's still cause for concern.
"As we saw with the recent measles cases in the Lower Mainland and across the U.S., these diseases are highly infectious and can spread quickly among those who aren't – 2 – vaccinated. It's critical that parents have their kids immunized before they start kindergarten in the fall," Dr Dawar says.
Vaccines can be obtained for free from family doctors or from public health nurses at VCH community health centres. A map of clinic dates and times is available at www.vch.ca/kindergarten-vaccines.
[Tweet "Kids heading to kindergarten this fall? Keep them healthy by doing this. #HelpAndrew #bchc"]
I was not compensated for this post in any way. I just feel it is very important for my family and a good reminder to get our immunizations up to date.