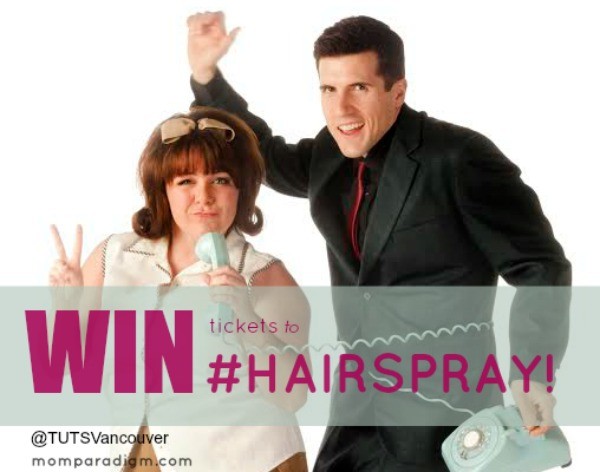 If you know me you'll know that I am a HUGE fan of musicals. In fact I love them so much that I want everyone else to enjoy the fun they can be, especially in an outdoor theatre like Theatre Under the Stars Vancouver.
*Cue record scratching *
Wait a minute! What am I saying? I hate musicals! There is something about hearing the lines being sung to an otherwise perfectly good script that sets my teeth on edge. I don't know what it is but it's always been something that irks me.
*Sigh*
As with many other things in my life, I am learning to let go and embrace those things I struggle with. I know it sounds strange but hating musicals is something I've been holding onto.
Truth be told, I enjoyed Legally Blonde last year at TUTS. My very first exposure to musicals was The Wizard of Oz and then of course there is Grease which for a long time was my favourite of all time.
I'm not sure what it is about musicals then that has scarred me, perhaps it's just one of those old ideas that kick around in my head.
I bet you didn't think I was going to get all philosophical on you when talking about musicals, huh?
Anyway, I am going to see Hairspray this year at Theatre under the Stars unless it works out better to see Oliver. The shows run on alterative nights so it depends on the weather and of course a babysitter. We'll see. But I am looking forward to it and getting over myself!
About Hairspray
Travel back to 1962 Baltimore, where the loveable plus-size heroine Tracy Turnblad has one plucky dream: to dance on the local TV program, The Corny Collins Show.
When this dream comes true, and the larger-than-life adolescent is crowned Miss Hairspray, she finds herself transformed from outsider to teen celebrity – and realizes there are more important things in life than being in the limelight.
Infectiously fun & ebulliently joyful, Hairspray is the ultimate feel-good musical!
Get Your Tickets Before They're Gone!
If you don't want to wait to see if you won this contest you can buy your tickets online at http://tuts.ca/tickets or by phone 604.696.4295.
Shows run on alternating night starting July 10 until Aug. 22 2015 at Malkin Bowl at Stanley Park.
For an optional $5 per ticket, patrons can purchase Rain Insurance, the peace of mind that comes with the ability to switch their tickets for another night.
ACCESSIBLE SEATING: Accessible seating can be booked online, over the phone, or in person. Please be sure to choose a wheelchair seating section.
Theatre Under the Stars
www.tuts.ca | Facebook | Twitter
Malkin Bowl in Stanley Park, 610 Pipeline Road
Enter the Giveaway Today!
This giveaway runs from Monday, June 15th until Monday, June 29th.
You must be a metro Vancouver resident to qualify or be in town to take in a show. The winner can exchange their ticket vouchers for tickets at the box office on the day of the performance.
[Tweet "I've just entered to win tickets to see Hairspray OR Oliver and you can too! @TUTSVancouver"]
I was given tickets to see Hairspray in return for this post. All opinions are always my own.