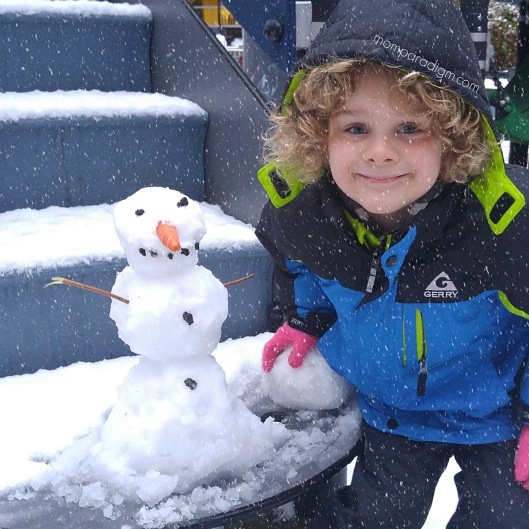 Whaaat? It's snowing in Vancouver?
Whaaat? Shut the front door! No, seriously it's been snowing most of the day and while not a lot is sticking in our (downtown area) neck of the woods, it's cold out thar!
Our fair city is not ready for this. It's mayhem on the roads and with only one snowplough for the whole city…it's a whole lot o' trouble. Snow in Vancouver is as rare as a good hair day for Donald Trump. And while we're on the subject…
Nevermind, I digress…
***
Let's start again.
Is there a better way to start the Christmas season than with a snow day on a Pro-D day in Vancouver?
We were up before dawn and after confirming it wasn't a mirage, we had a snowball fight on the balcony to get into the spirit of things. Then it was off to the playground to bring our little snowman friend back to life.
It has been two years since we've seen him and my, how he's grown. It helped that we had quite a few centimetres of the white stuff to build our snow boy.
Do you want to know what else is amazing about today?
I'm writing a blog post for Christmas. And it's a giveaway! Don't spill your hot rum toddy all over yourself, mama. Could you just contain that excitement a little?
Let's get to it. We want to go back out to play in the snow!
To get into the spirit of things it's always nice to give back at this time of year so I'm helping Kaboodles, the well-loved Vancouver toy store out with a bit of Christmas fun.
Do you have a little scientist on your list? Do you like to give back at the holidays? Well, my friend. I have got you covered on both ends.
First of all…the giveaway.
SNAPCIRCUITS GIVEAWAY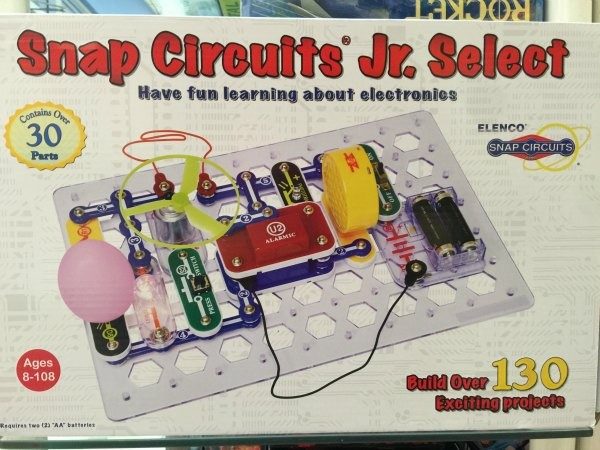 Snap Circuits® makes learning electronics easy and fun! Just follow the colourful pictures in our manual and build exciting projects such as a flying saucer; alarms; door bells and much more! You can even play electronic games with your friends. All parts are mounted on plastic modules and snap together with ease. Enjoy hours of educational fun while learning about electronics. No tools required.
This will make a great gift! Valued at $50.
How to Enter
Fill out the Rafflecopter entry form below and off you go!
Contest closes December 15th 2016. Once the winner is drawn they will have 48 hours to claim their prize by email. You can pick up from any of the three lower mainland locations after that. This prize is suitable for kids of all ages over 8.
Secondly…the toy drive.
Join the 3rd Annual Kaboodles Toy Drive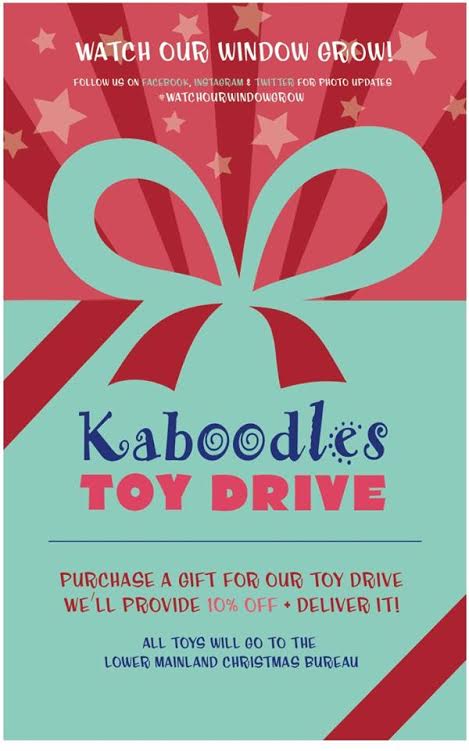 It's easy to join! Just purchase a toy in any store, r
eceive 10% OFF AND it will be delivered to the
Lower Mainland Christmas Bureau
.
Follow Kaboodles on social media too!
You can also join their newsletter HERE.
Disclaimer: I wasn't compensated for this post, however I was given product in exchange.