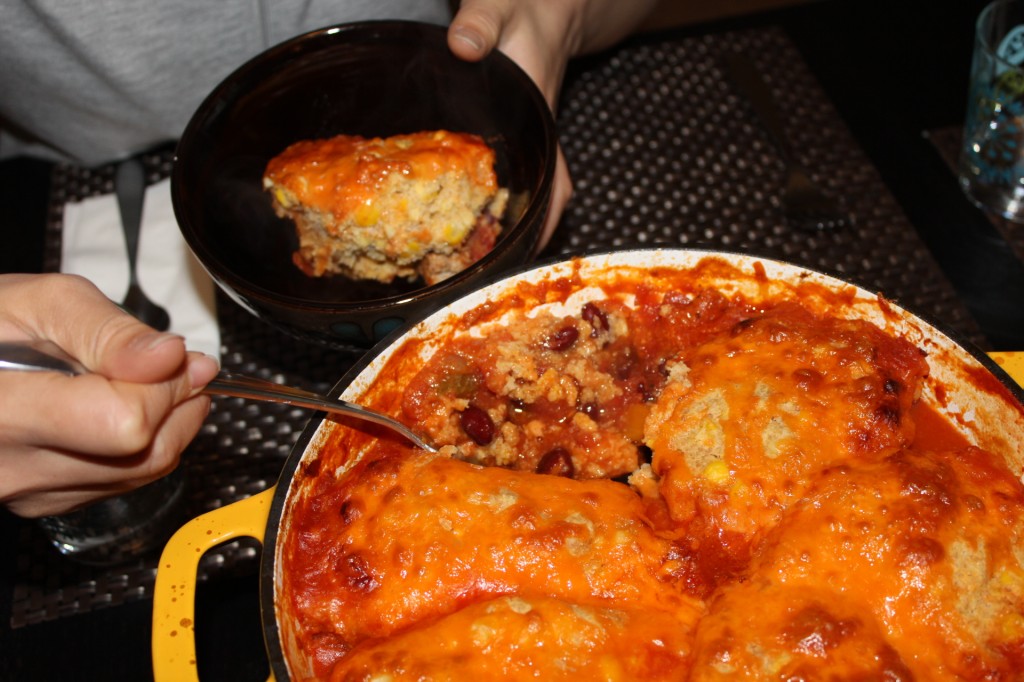 I've been making chili since I was knee-high to a grasshopper. And, if you know me at all (I'm 6 feet tall soaking wet) you'll know that was a long time ago.
I've tried many recipes but mostly I come up with my own. I like to throw whatever is in the fridge to add variety: red, green and yellow peppers, zucchini, fresh tomatoes if I have them. I've even tried kale cause why not if you have a bit.
Homemade Chili Cornbread Cobbler
I came across a chili cornbread cobbler recipe on Canadian Living that is incredible. It's incredible because it has cornbread baked right on top with melted cheesy goodness. When I set it down on the table it always gets a round of applause it looks so delicious. Well, that may be a slight exaggeration but it does get many oooh's and ahhhh's.
The original recipe included stewed beef which I am not a fan of so I've changed it to include ground turkey, beef and/or chick peas instead. If you like stewed beef in your chili you can get to the original recipe below.
This chili recipe is a guest pleaser for sure and if you needed to make up for something (like a grumpy mood *ahem), it's a winner.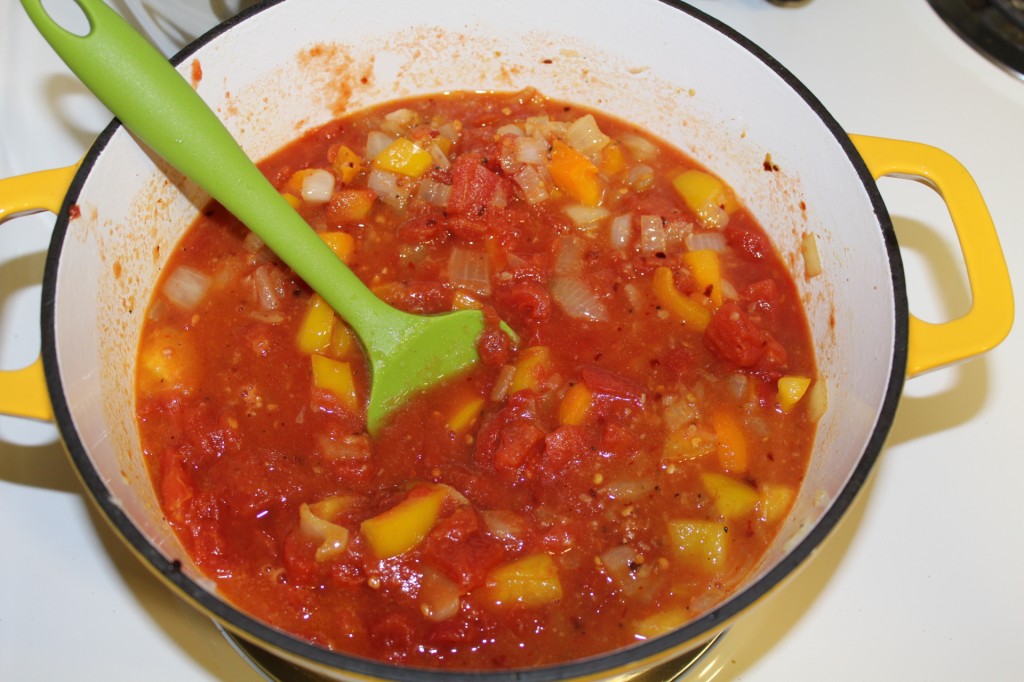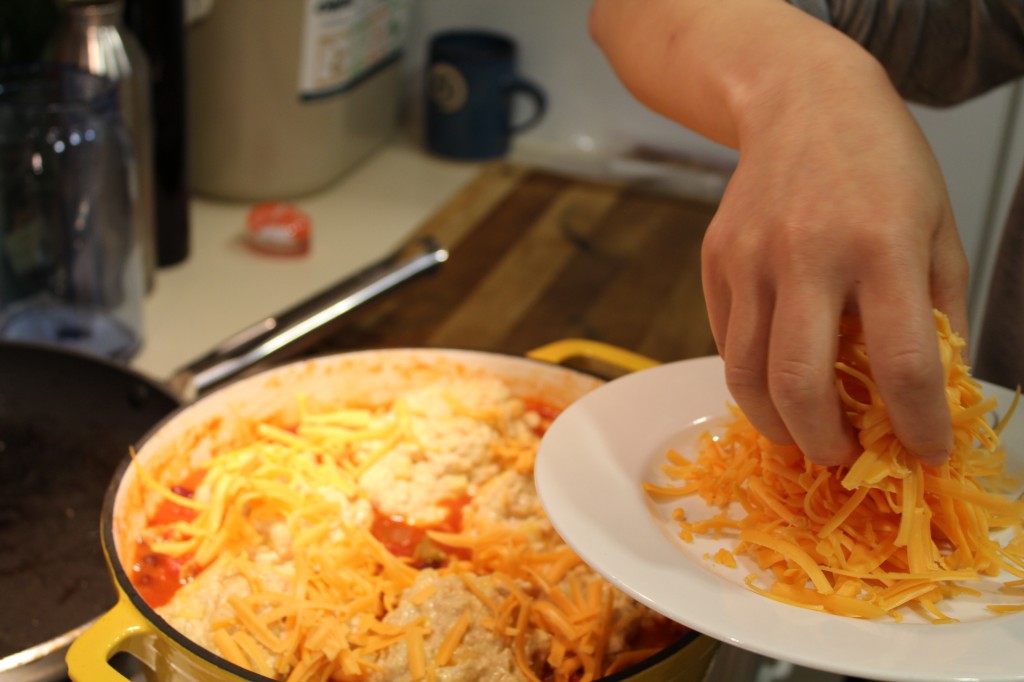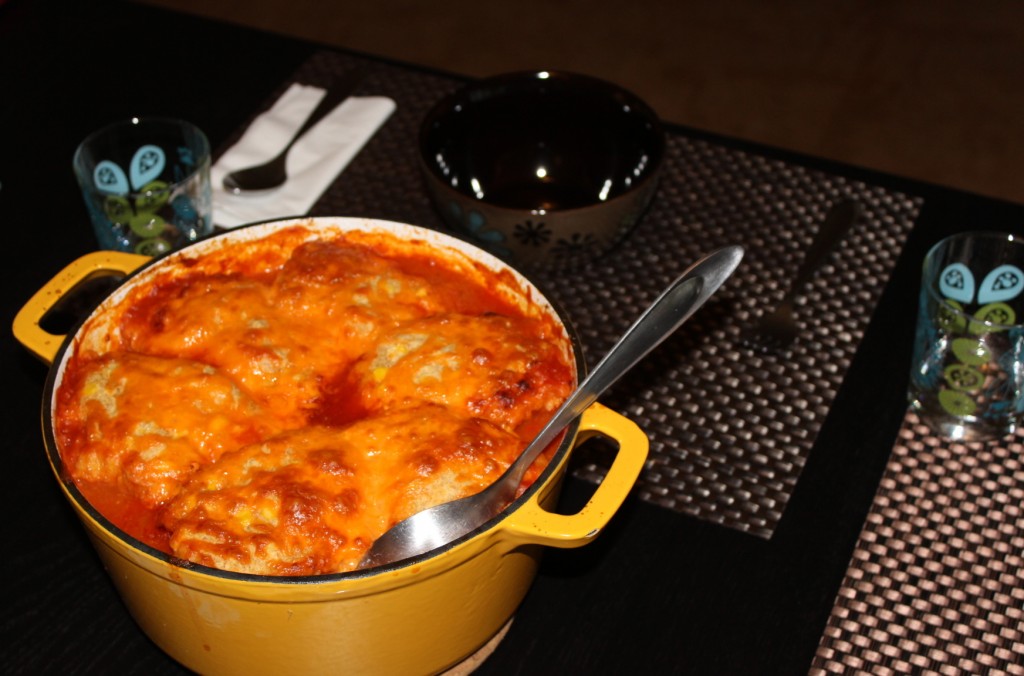 Enjoy it with a glass of the leftover red wine or beer that you added to the recipe and make sure you have room for seconds.
[yumprint-recipe id='3′]
Do you have a favourite recipe you'd like to share?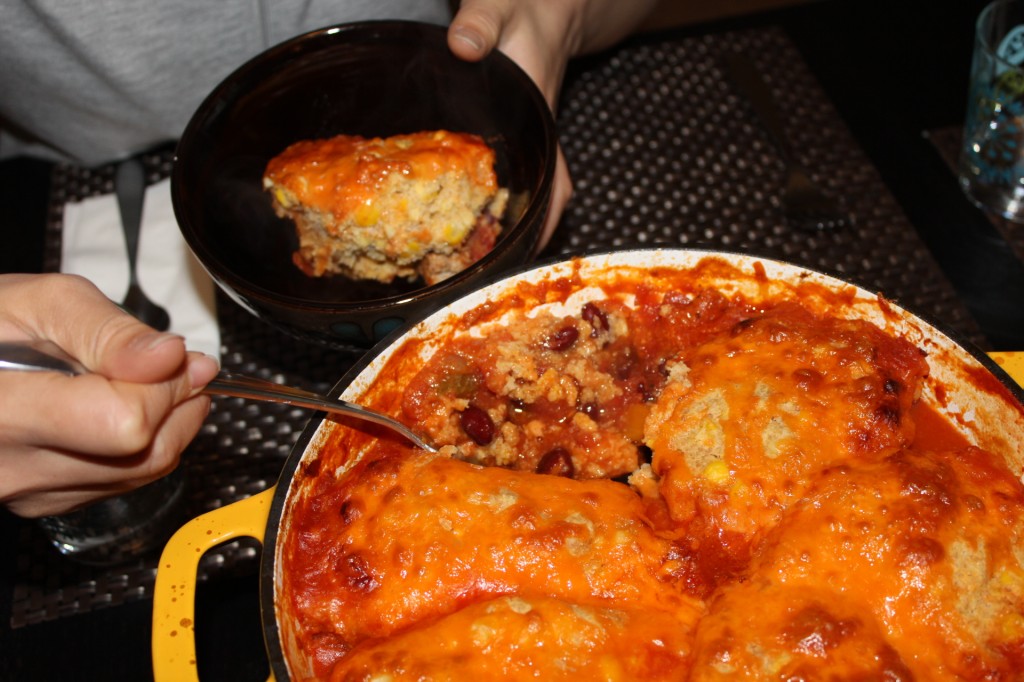 Would you like to stay on top of what's going on here on the blog? I'll make it easy for you. Enter your email address and I'll be sure to send you fresh content as it's posted.