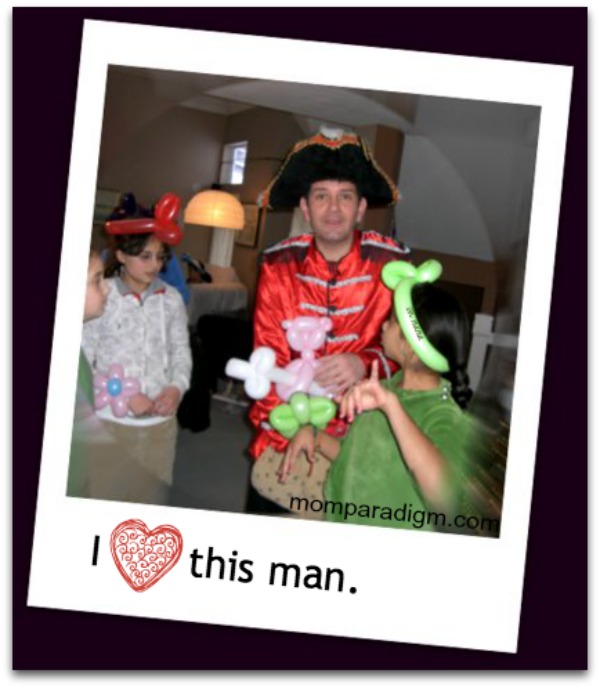 This snap was taken at my bestie's daughter's birthday party. I think it was the first time she met this guy and it was also the first time I saw him in action. And now he is my baby daddy and partner.
Good first impression, huh?
I love a man who knows how to use his hands. And to have a laugh.