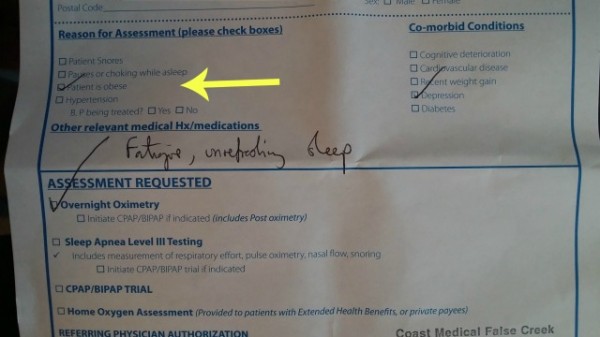 I thought I was over with being sensitive to labels like 'fat' but being called obese is a whole other layer of fat.
I was at the doctor today to follow up on an appointment I had last month about why I wasn't sleeping well. He did a very thorough assessment I thought and I've got a few things to do to get my sleep issue sorted out.
The doctor, who was very helpful and kind by the way, asked me to sum up where it all started. I laughed because I've created quite a long list of reasons why sleep is still an issue. I didn't think we were going to talk about obesity.
Physical pain as a result of working in the spa industry for many years.
An intense 6 month bout of insomnia resulting from the physical pain of doing massage for so many hours a day.
Emotional stress working in a new job that ended up being a waste of time.
That job I worked at for 2.5 years was made redundant. (This wasn't so bad, but still stressful)
Finding out I was pregnant at 43.
Going through a battery of tests to ensure the pregnancy would be healthy and our baby would be too.
Being pregnant and on bed rest.
Carpal tunnel syndrome in both hands.
Having a C-section.
Trying to breastfeed and failing miserably.
Relationship stress that comes with raising a child.
My partner got very sick after a year of getting up in the night with our son so I could catch up on sleep. His immune system was shot. His spirit broken.
Feeling guilty about not getting up in the night with my son. And I was still awake most of the time when he was up. Damn hormones.
More physical pain stopping me from exercising. (Plantar fasciitis in both feet, a heel spur in one)
A teacher's strike in 2012.
Waking up tired all the time. Being short-tempered, irritable.
Not wanting sex because I feel gross and tired all the time.
Trying to sort out a career for myself while raising a child.
Working at home part-time, balancing free time with my son.
A summer without vacation or time off.
Being diagnosed with depression.
Dealing with side effects of medication to treat the depression.
Financial stress due to the prolonged job action in the teacher's dispute. It might end tomorrow if the teachers ratify the agreement. At least that is positive!
He suggested we do a sleep study to figure out what if anything was waking me up in the night and handed me the form above. As he was getting a blood work form together I glanced at the notations on the form above and was shocked to see THAT box ticked off.
'Patient is obese'
I have to admit, I was devastated although truth be told, it's bang on. I didn't say anything because that would have led to a conversation I wouldn't want to be part of. And that's what hurts the most. I honestly believed that I had moved past this issue but now I see that my struggle is far from over. I am not over it, and I don't know if I will ever be as long as I carry this extra weight.
It's funny how our brains work.
We convince ourselves we are doing OK until we have something like this happen. There have been a lot of great things that have happened too, but now I have yet another thing to add to the list.
How could it come to this? I've been through so much and being labelled obese is the payoff? What kind of bullshit is that?
And then I say, how could it not be?
When I look at the list above and all the things that have happened it's no wonder I'm feeling depressed, out of control and sad. It's no wonder I've not been able to shed the weight. I'm protecting myself and my heart.
I am tired.
Of course nothing is ever that simple and if I lump everything together it makes it seem so much worse. I don't want to feel worse. I want to feel better.
So I'm going to try to fix this. I've got some work to do, appointments to make and writing to do.
Have you ever faced a diagnosis like this one? How did you handle it?