This post is part of the series #SkinCareDiaries.
'A national survey (excluding Quebec) conducted among 1005 Canadian women who entertain guests outdoors at their home found that when it comes to outdoor summer entertaining, Canadian women prepare for the best and the worst; sunshine or rain, bees or mosquitos.'
• Canadian women are great hosts and keep the following items on hand to help prevent common summer incidents, like bug bites and sunburns:
• Bug repellant – 74%
• Sunscreen – 71%
• Hats – 27%
• In Ontario, Alberta and the Prairies, hosts are prepared to keep the bugs away from their guests. The majority of hosts (74%, 89% and 90% respectively) have bug repellant handy to help combat pesky mosquitoes.
• Perhaps due to the milder, less humid summer temperatures on the West Coast, British Colombians have sunscreen (68%), as well as bug repellant (57%) on hand for guests.'
I'm not your hostess with the mostess
These stats are interesting but, SERIOUSLY? Who are these women?
I can say that I always have sunscreen on hand, I wear it every.single.day. no matter the weather. Unless I'm not going outside and then I don't. But, I certainly don't keep bug repellant on hand for guests never mind my family. It's usually one of those 'oh crap I need that!' moments.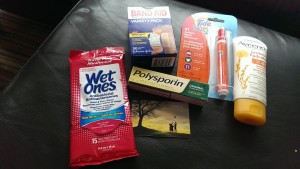 I suppose it's our mild climate. But then again, it's probably that I am a terrible host. Yup. I am not your hostess with the mostess. Just sayin'.
What I will say now is, I want to be that girl. I want to take care of my friends and guests this way. And so when BENADRYL® asked me to try their gift basket full of goodies for late summer outdoor fun I decided to give a few of their products a try.
I Always Have Sunscreen
I've always liked Aveeno sunscreen and it suits my acne-prone skin. The Protect-Hydrate SPF 45 is particularly nice as it gives the skin a dewy glow without feeling sticky. And its spreads easily and doesn't look pasty. My son loved the sunglasses the most, although when I apply sunscreen he enjoys the experience. Really you say? Yes, yes he does!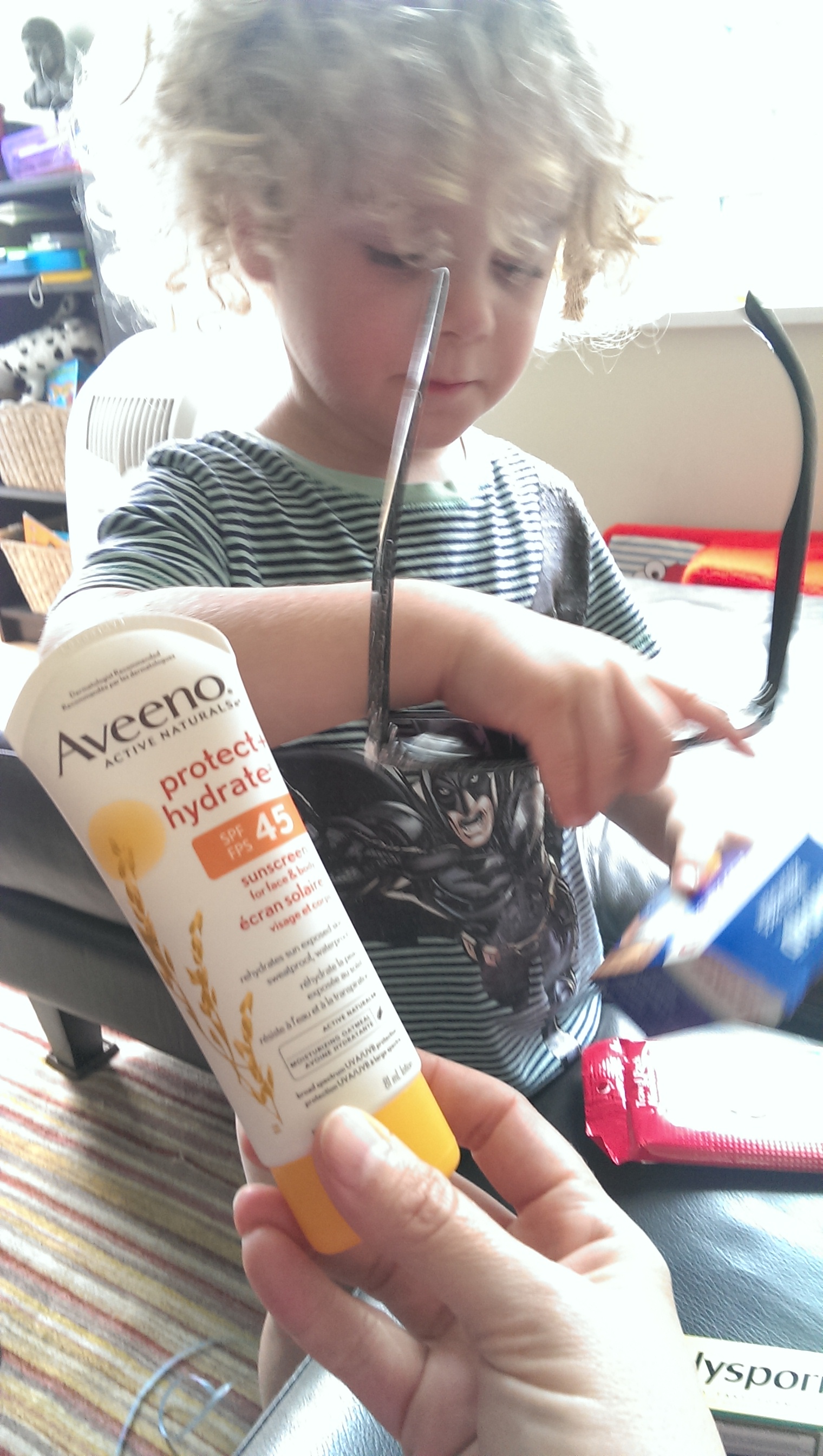 It must be my mad facial skills (I used to do massage for a living). Don't let the pout fool you, he's right into this.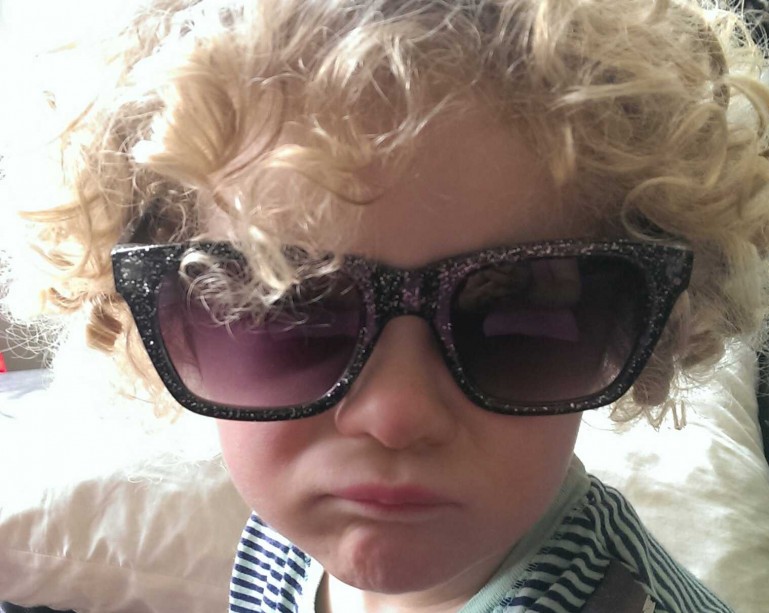 I love that I'm now stocked up with products that I can use for this last bit of summer. And I'm going to enjoy loading up on BENADRYL® products at Wal-Mart with my $25 gift card. I will grab me some bug repellant just in case I have guests.
We love shopping, the two of us. You can never have too many gift cards, too much money, or too much sunscreen.
I was compensated with a gift basket and gift card for writing this post but as always the opinions are my own.