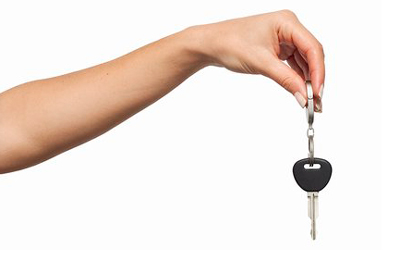 This is a guest post written by a fellow mom who chooses to remain anonymous.
Moms have all sorts of pressure put on them. What we feed our children, how we dress them, how we discipline them and even what time we put them to bed every night. Most of us get through it fairly well, I mean, we all have our days, correct? But it's those uncommon incidents, those things that you cannot conceive would ever happen, that when confronted with can be hard to resolve in your mind.
I recently had a hard decision to make. I was at school and one of my Mommy friends arrived in the afternoon to pick her children up from school and she was drunk. Not a "glass of wine with lunch" drunk, an "all-nighter and into the next afternoon" drunk.
The decision to take her keys and get her and her children home safely wasn't difficult. The difficult part comes later. When you realize that this friend, who has picked up your children from school and driven them home, is no longer going to be part of your social circle. There will be no more play dates where I can drop my son off at her house, no more talks of sleepovers, and only limited interaction with her in a social context.
I really like this mom. We get along well; our children are the same age and get along well. This incident has changed things. And I'm sad about it. I'm sad that in the past she used my name as a scapegoat with her husband and he has never trusted me. I'm sad that she didn't know her limit where her children were involved. I'm sad that she put her friends and a school employee in a position that was incredibly uncomfortable.
But I'm also angry. I'm angry that she did it. I'm angry she just didn't call someone to get her children. I'm angry that my reputation with her husband is poor, yet I got his family home safe last Friday afternoon. I'm angry she can't stop. I'm angry that I can't understand. I'm angry that I can't let this go.
Other people involved or aware of the incident tell me to let it go, forget about it, it's over and resolved. But is it? Is this a case of not putting your nose in someone else's business or do I have some sort of moral obligation in this situation? Is there more to be done?
Is there something I am missing?
Please leave your comments below, however be respectful and kind. I will delete any comments I deem to be inappropriate.