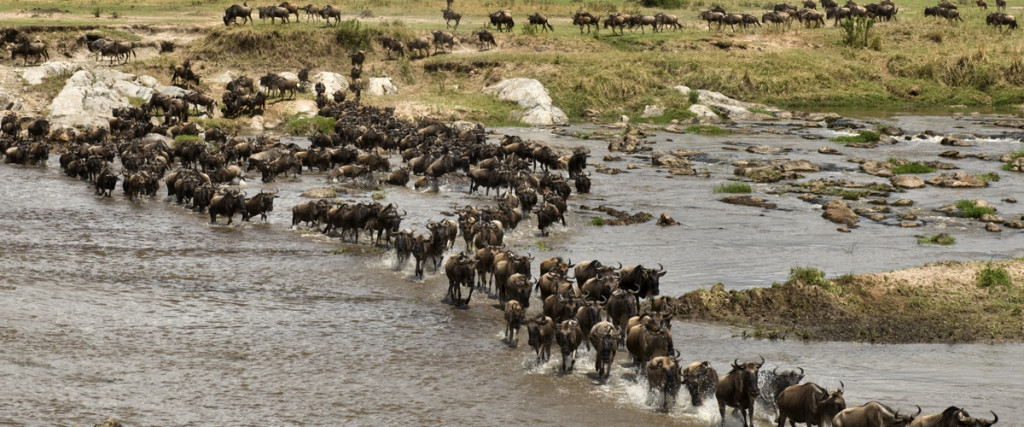 When I was a young girl I loved watching Wild Kingdom. Every Sunday night my sisters and I would curl up in front of the TV and prepare ourselves for an amazing journey to the Serengeti or another equally fascinating place to watch in amazement the abundance of wildlife and the drama unfold before us.
I drank in every minute of those programs however my youngest sister, who was about five years old at the time, would cover her eyes in horror when rabbits or baby wildebeest were chased by cheetahs or lions. And then she'd jump up and down in delight when they would escape. We teased her incessantly which was entirely unfair now that I look bck. The imagery was brutal and real but it was too much. I'm sure she's scarred to this day.
Now that my son is about the same age as my sister was at that time I've tread lightly around nature shows for fear that he might be affected the same way. As it is, we don't get enough sleep in this household so I certainly don't want to be responsible for anything that may prevent him from sleeping.
But lately I've been thinking. It's about time that my son get to experience the joy I felt watching this type of programming so we sat down to watch a show about crocodiles. He's been into reptiles these days and fascinated with dinosaurs like T-Rex and was soon as captivated as I was.
Did you know that crocodiles lived alongside the dinosaurs? So cool!
Finally! A comrade! His daddy doesn't care too much for these sort of shows, perhaps he has a weak stomach, or maybe it's because he grew up a city kid. But it doesn't matter anymore.
Still, I want to be sure that what we watch together is suitable for his age. So I'd love to have some sort of way to filter the graphic brutality out of the shows we watch together, but how?
Thankfully my prayers were answered! I've just discovered a new channel that takes a family friendly approach to the wildlife programming of yesteryear. It features exciting series and specials that showcase nature in a spectacular new light.
LoveNature
LoveNature is a premium nature and wildlife channel that is previewing for free, right now! Not only that, but it is commercial-free and in a family friendly format.
Here's a sampling of the content you will find on LoveNature channel. Look at this sweet little baby polar bear…
Can you name all the animals is this clip? It's fun to watch with your kids!
When my son gets home from daycare today we will be watching this channel and I hope you will too. Tune in for the FREE PREVIEW and find the channel with your provider HERE.

I was compensated for this post but as usual the opinion are my own.