Last Minute Valentine's Gifts
If you're reading this it's because, like me, you're a last-minute kind of Valentine. And I'm here to say that is ok.
It's ok because when it comes to your kids I can think of nothing better than getting them sweet chocolate treats from @Kinder Surprise. And because they are so readily available you shouldn't have too much trouble picking some up today. Having said that, please don't be upset if you aren't able to get the special Valentine's Day products including Disney Fairies and Transformers heart trains. They are a popular item! I did manage to get my hands on some today at London Drugs so head over there if you can. Your kids will never know that you are a last-minute mama if you sneak out the door now. I prefer to think of it as being spontaneous.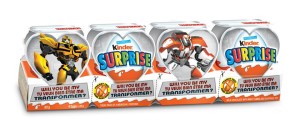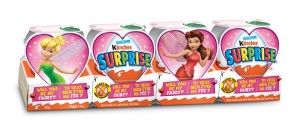 Get Social
Take photos of you and your kids enjoying @Kinder Surprise treats and tag them with @KinderCanada on Twitter and Instagram so they can be shared! And every Wednesday on the Kinder Facebook page take part in some quick and easy play-based games for #KinderPlayWednesday.
DISCLAIMER DISCLOSURE: I'm a #KinderMom who is part of the KINDER® Canada influencer team; as part of my affiliation with KINDER® Canada, I am provided with special perks and products. All thoughts and opinions are my own.