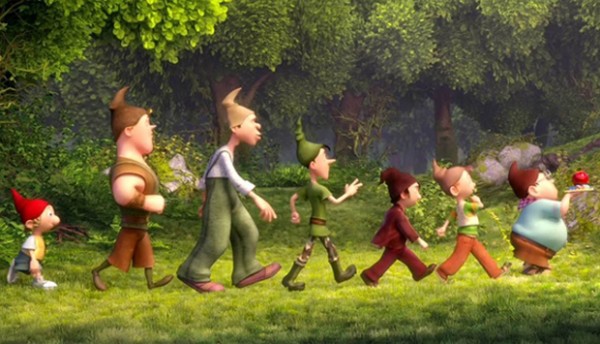 My son doesn't watch a ton of TV or movies compared to my childhood days. I remember spending hours after school watching one show after another. We only had three channels at that time so I am amazed how much screen time we actually got. Granted, TV was still a novelty then…and the VCR wasn't even invented until I was five.   Sigh…
These days I'm grateful for the ability to pick and choose what we watch on the boob tube. Some days it's just what we need to keep our sanity when OLM is bouncing off the walls. And while that might be good exercise for him, it can drive us bonkers. So we try to plan his screen time AFTER getting outdoors in the fresh air, riding our bikes, getting to the pool and spending time with friends and generally burning off that excess energy that comes with being a five-year old. The hubs and I don't have that problem.
I received a copy of THE SEVENTH DWARF, the highly anticipated CG-animated motion picture to review and I think it's going to be a staple in this household. I've been looking for something to replace *ahem* Fr*zen as I don't think I can stand it much longer. Our little man is a prolific storyteller. He takes a story and changes it to make his own. I think that's why he loves The Seventh Dwarf as it is the perfect mashup of many of our favourite story books and provides a lot of material to draw from.
Watch out Norm Macdonald!
Here's what Shout! Factory has to say about the movie.
Venture into the wondrous world of Fantabularasa Castle and be spellbound by the exciting adventures of your favorite storybook characters in THE SEVENTH DWARF. The movie features some well-known talent including Peyton List, Norm Macdonald, internationally renowned singer and actress Nina Hagen and newcomer Joshua Graham. The Seventh Dwarf is a hilarious mash-up of the best classic fairy tales, packed with beloved storybook characters, non-stop laughs and toe-tapping songs!
Directed by Harald Siepermann (Tarzan, Enchanted) and Boris Aljinovic, THE SEVENTH DWARF is a wonderfully magical movie adventure for the whole family. 
THE SEVENTH DWARF has been released on DVD and on ITunes so you can decide which format you like.
Check out this trailer and then enter today!
[Tweet "I want to #win The Seventh Dwarf DVD from @shoutfactory and @leeanneekland because AWESOME! #giveaway"]
The Plot:
Join all seven dwarfs for an adventure as big as they are small! It's the eve of Princess Rose's 18th birthday. Everyone in the kingdom has come to Fantabularasa Castle to celebrate including Snow White, the Seven Dwarfs, Cinderella and Red Riding Hood. But just before the stroke of midnight Bobo, the youngest dwarf, accidentally pricks the finger of Princess Rose (a.k.a. Sleeping Beauty) with a cursed needle and sends the kingdom into a century-long slumber! To find Rose's true love Jack to save her with a kiss, Bobo and the other six dwarfs must go on a treacherous journey, face a fiery dragon and outwit the jealous, scheming and evil witch, Dellamorta!
Enter to Win
Win a copy of The Seventh Dwarf ~ $19.95 Value

This contest is open to Canadian residents only and ends on September 10th at midnight so enter today.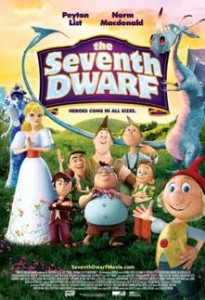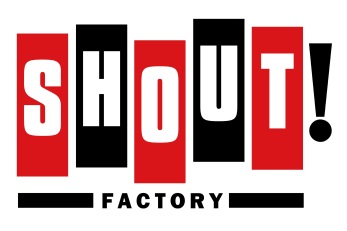 Visit shoutfactory.com and follow them on  Facebook and Twitter. You can also get yourself a copy of The Seventh Dwarf on ITunes too!
Disclosure: I received a copy of The Seventh Dwarf to review but as usual, all opinions are mine.