Meal Planning or Happy Hour?
Everyone is très busy or at least claims to be. I don't know about you but I like to say I'm too busy to cook come the weekend because then we'll head to our favourite happy hour spot. (Don't tell the Serious One, and if you don't know who he is, he's my baby daddy, spouse, partner…etc.)
It's not that I don't love a good home-cooked meal but I'm not the best meal planner. I suppose it's because spontaneity is just more fun. But when you have a family depending on you for feedin' em you've got to come up with something. Every. Single. Day.
So sometimes happy hour it is but, by the time we get there OLM is starving! And cranky, and, and… We'll likely order a cheap beer first if the truth be told ( and I always tell the truth, especially when reviewing products, just so we're clear) …healthy food choices go out the window by then. And that my friend is a recipe for well, an expensive and less than healthy meal even though..happy hour. Yay!
So the question then is how do you be spontaneous, not break the bank and still eat healthfully?
Couple that conundrum with recently discovered food sensitivities and it's a tough combination. (I'll fill you in later.)
So when I was approached by Enroot, a local meal delivery start-up here in Vancouver, I was concerned that it wouldn't fit my family's needs.
Well…you know where this story goes I'm sure as you're a smarty pants, Enroot has both based covered.
Enroot Delivers to You
Review: I tested out Enroot's meal delivery service for this post and was pleasantly surprised by how much thought was put into the meal choices.
Lunch and dinner options change daily with meatless and vegan entrees, gourmet sandwiches, snacks, juices and fizzy indulgences etc.
If you have food sensitivities or dietary restrictions you can get ingredient information ahead of time via chat or email.
Now there are some more decadent or less than healthy options for sure, but all are freshly prepared with seasonal ingredients. And well, sticking to the 80/20 rule is always a good thing as sometimes indulging is good for the spirit.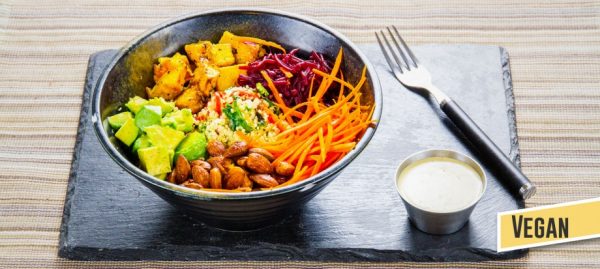 Quinoa and Chickpea Power Bowl
This is the first dish I ordered and I was pleasantly surprised by the combination of flavours. The dressing was served on the side which makes this mama a happy camper. The portion looked small at first but because it's served on quinoa it was actually quite filling.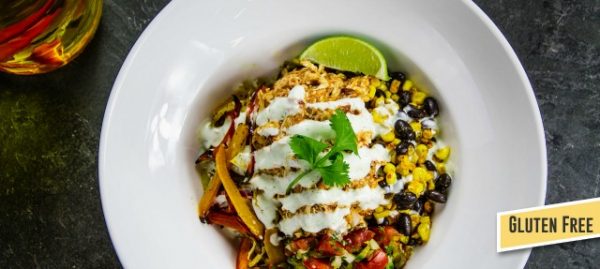 Naked Taco Bowl
Not sure why 'naked' but I assume that you can eat it naked so…
Falafel
This dish comprises yummy looking veggies and of course, falafel! I love me some falafel so this will be next on my list.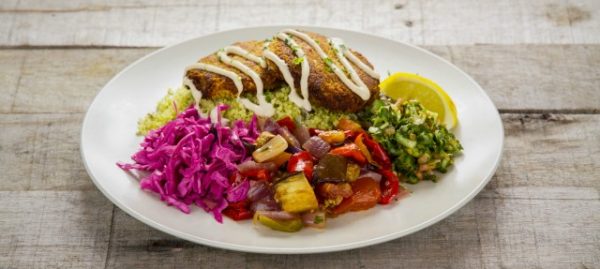 Mediterranean Lasagna
Need I say more? It looks so good!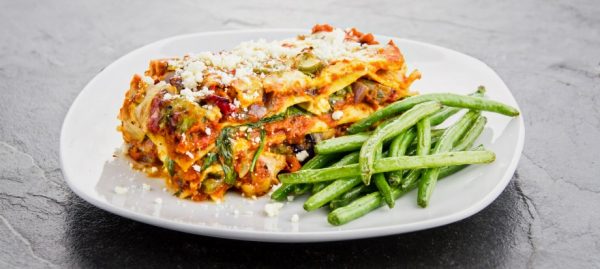 In general, I thought the quality of the meals were very good.
All meals are served in compostable containers which take some of the guilt out of delivery and range in price from $8.95 to $12.95.
Ingredients
All main ingredients are listed but if you have food sensitivities that need further scrutinizing you can get that information ahead of time via email or chat.
How to Order
Are you hungry? Well then…Simply go to their daily menu between 11am and 9pm any day, make your choices, click on checkout and confirm your address and payment method and you're done.
You will receive a text message when your meal is four minutes away which gives you time to get dressed and head to the curb. In about fifteen minutes you are fed healthy, fast food.
What more can a girl ask for when the shopping hasn't been done and all there is in the fridge is beer and condiments?
Delivery Zone (downtown core included between 7-9pm)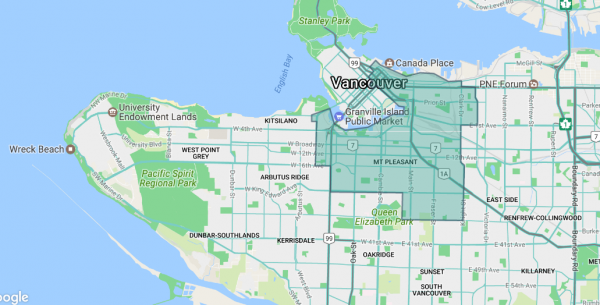 Notes: Between 7 pm and 9 pm Monday to Friday, Enroot delivers to the downtown core too!
The map above doesn't show this but when you place your order and you live downtown, you'll see it included.
Make sure to order when your stomach rumbles as you're not able to order ahead of time. Check out the daily menu to see today's offerings.
CONTEST
Enter to win a $50 Enroot Prize Pack! The rules are simple just click on the Rafflecopter contest below to enter!
1. Visit the Enroot Facebook page and LIKE if you choose
2. Subscribe to Mom Paradigm's e-mail list
3. Tag 3 friends when you share the blog post
Everyone who completes the 3 steps above will receive a $10 coupon off their first meal. The winner receives $50 worth of meals from Enroot!
This contest starts on Monday, May 15th, 2017 and ends on Monday, May 22nd, 2017 at midnight. Contestants and customers must live or work within the delivery zone (or know someone who does..if you win you can gift it to a local Vancouverite) in order to receive meals from Enroot.
Get Social! Find Enroot on the Web
Website | Twitter | Facebook | Instagram
About Enroot
Inspired by their mother's home-cooked meals, triplet brothers Chris, Simon and Michael wanted to provide consumers with healthy on-the-go  meal solutions.
Enroot is currently servicing Strathcona, Mount Pleasant, Fairview, Cedar Cottage, Gastown and downtown (evenings only for now) with plans for expansion to Kits and UBC in 2017.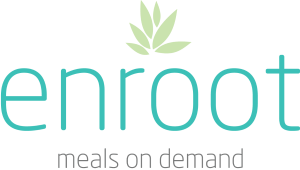 I wasn't compensated for this post however I was given complementary meals for my family.
*Fifteen minutes is the average delivery time.