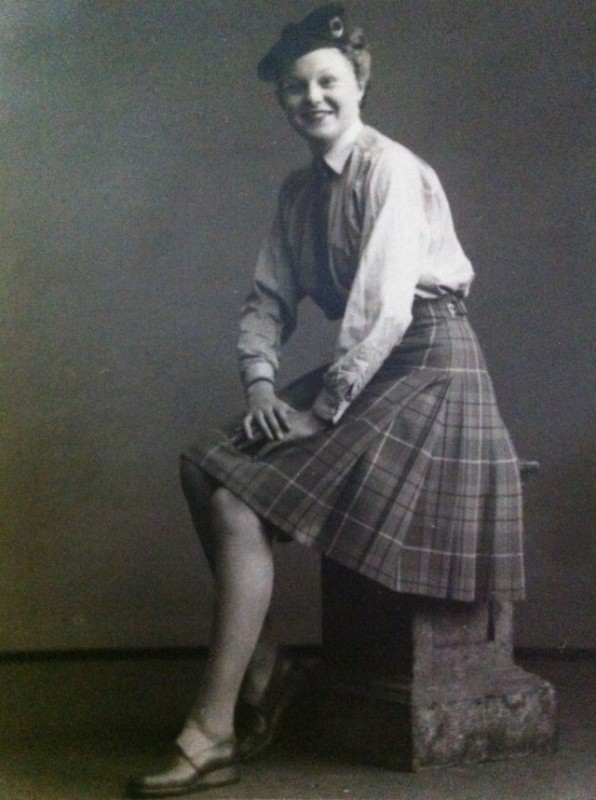 I am posting this photo of my grandmother, taken in 1946 in Pitlochry, Scotland. She was on leave with her girlfriend. We don't know if World War 2 had ended before this was taken or not.
She's wearing a Scottish kilt in this photo, probably for kicks. She's 20 years old, happy with her whole life ahead of her.
She met my grandfather that year, who served in the Canadian army, in Holland. They would marry and make their way to Canada to start new lives and leave the devastation of war behind.
My grandmother never saw the front lines, but witnessed first hand the trauma that touched everyone who lived through it.
Rest in Peace grandma. You are missed.