It is absolutely 100% possible to make money blogging on-line.
Here are a few examples of women who did it.
Vancouver Mom ~ Christine Pilkington of Crisp Media started this blog to connect moms in our city to the events and goings-on that are amazing and fun. Love where you live? Check it out!
Strocel.com ~ Amber Strocel is the content manager of VancouverMom.ca amongst other things. She's insightful and awesome. See the connection? You can read about Amber in Canadian Living here.
The Thirties Grind ~ A Vancouver mom who writes, amongst other things, about the 'interesting' real estate prices in our lovely city.
Attack of the Redneck Mommy ~ Started with one mom's desire to reach out after some horribly tragic events happened in her life. It's one example of how to overcome tragedy and find the funny in life. And, it's Canadian.
Yummy Mummy Club ~ Started by Erica Ehm, former Much Music VJ, it has changed lives with its fresh approach to motherhood. And it's sexy too!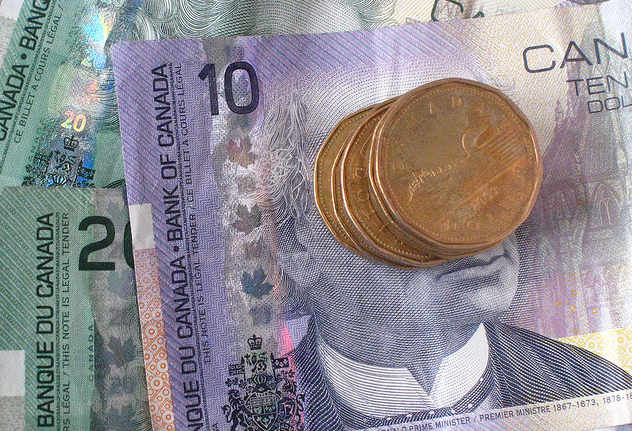 From Down South
The Bearded Iris ~ Funny and brilliant. Even if it's American. Just kidding!
Kelly's Break Room ~ Funny and fresh, this one is light-hearted in all the right ways.
The Huffington Post ~ started out as a blog. If you don't know, it's freakin' everywhere now. And its founder is a little bit successful.
People I want to Punch in the Throat ~ The author of this blog now writes for The HuffPost and has written a few books. It's funny as hell.
The list goes on. Now, I'm not saying that this blog is close to what's going on with the peeps above. But, they all started somewhere, right?
What do we have in common? I'm so glad you asked.
They love to write and are pretty good at it.

They are passionate about their topics.

They would write about their topic even if nobody read it.

They work really hard.

They have the desire to share their stories, to connect with people and to build the mom tribe.
How do bloggers make money on-line?
They monetize their blogs. Like the ads you see on the right hand side of this lovely site.

They get paid to write for other sites or companies. They write product reviews and attend events in the city they live.

They do consulting work

They get speaking engagements at conferences

They have a specialized skill or talent that they share on-line.

They get a book deal or self publish.

They know how to market their blog and keep it fresh, both in content and appearance.
How you can help, dear reader?
If you are loving this blog and come back often, the best way you can help me to get paid for what I do, is to like, share, tweet all the posts you read.
The more peeps who see this blog and enjoy it, the more opportunities there will be for me to continue to write about the things I love and be able to commit my time and effort to sit and write.
I have been writing for about a year and already I've been hired to write for other sites, and I have no formal training. Pretty cool  I think.
Thanks for reading.
Are you thinking about blogging? Do you have stories to share? I'd love to hear them!