I'm starting a new series here on Mom Paradigm.
I'm a big fan of Pinterest and I think many of you out there are too, so I thought it might be fun to collect my favourite pins and share them here with you.
Each week I'll focus on a different board I've created, and because I've been pining for a vacay other than the Staycation kind, I thought I would start with my travel board.
I've collected photos on Pinterest of the many amazing places I've been around the world and love that they are way better than anything I have taken myself. Besides, on my last big trip to Turkey my camera was stolen so I never got to see if those ones were any good.
Dream Boards
Another thing I love about Pinterest is you can create 'dream' scrapbook boards when you're planning projects, like redecorating your kids' room or gathering ideas for your spring wardrobe shop or just getting inspiration back after a yoga hiatus.
The next instalment in this series, '5 Pins I Love' will most likely be about DIY Valentine's Day projects so stay tuned if you're in the mood for love.
I would love to see pins from the travels you've been on and if you don't have a Pinterest account yet, it's easy peasy. All you need to do is hover over the image above, or any of images on this blog and you will see the "Pin It" button. Click on that and you're golden.
For now, enjoy '5 Pins I Love'. See you on Pinterest!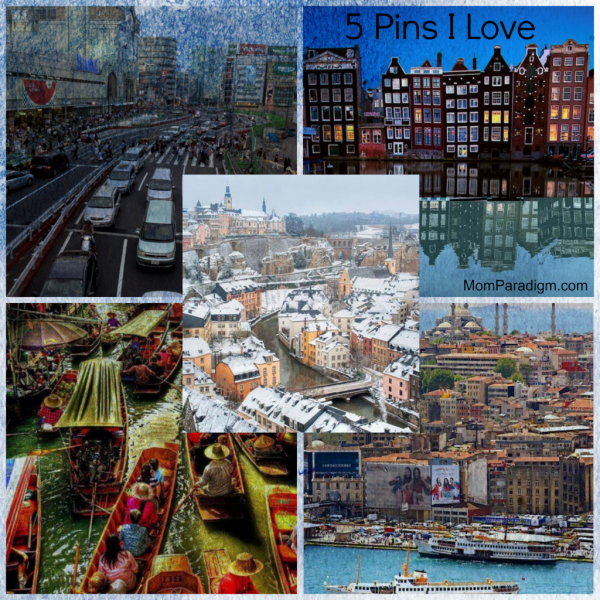 Aren't they fantastic? Can you name each of the cities?