Does the idea of Valentines Day make your heart sing or sink?
I am not much of a Valentines Day fan but since I've started my love affair with Pinterest that may change. It's a love fest over there and I need me some of that.
It's also easy to get overwhelmed because seriously, who has time for all the craftiness going on over thar?
It's nice to dream though so this week's 5 PINS I Love is all about love, baby. Get your mind out of the gutter, alright? Valentines Day Ideas are the focus to get your love groove on and show those you love that you care.
These mini projects are pretty simple which is perfect to start out with. There's a ton more on Pinterest that can make your head spin but I don't want to do that to you. These are doable in your (my) sleep-deprived state.
Last week it was all about TRAVEL
Last week I pinned 5 images from my travel board. The photos were much better than the ones I took when visiting these amazing places and what was surprising was how the memories flooded back. I have forgotten so much about my past life (before OLM) so it was nice to capture some of the excitement that was my life back then. Do I sound bitter?
I'm just looking for inspiration, baby.
I highlighted 5 cities that I have been to or lived in over the years, pre OLM.
They were, in no particular order, Istanbul, Tokyo, Luxembourg, Bangkok and Amsterdam. Have you been to any of them? Check out the Travel Board and see what's been added since.
Ok I won't keep you waiting any more.
DIY Valentines Day Ideas
Here are the 5 PINS I Love starring DIY Valentine's Ideas that are super easy and super sweet. Have fun with these little projects that won't take you a lot of time and will reap big LOVE rewards from your littles.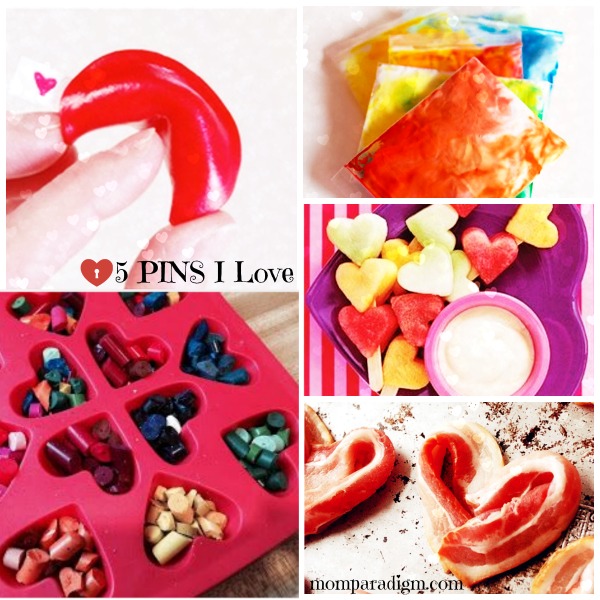 How do you do these you ask? Click on the image above and sail away to Pinterest. You'll find it there. Don't you just love the bacon one? YUM!
Photo Credits. Thanks UsedEverywhere.com, The Paper Mama, Modern Parents, Messy Kids, homemademodern.blogspot.com and DIYCrafts.com for the inspiration!
If you'd like to stay in touch, leave a comment and let me know what you think. And of course you can always sign up to receive updates in your inbox.