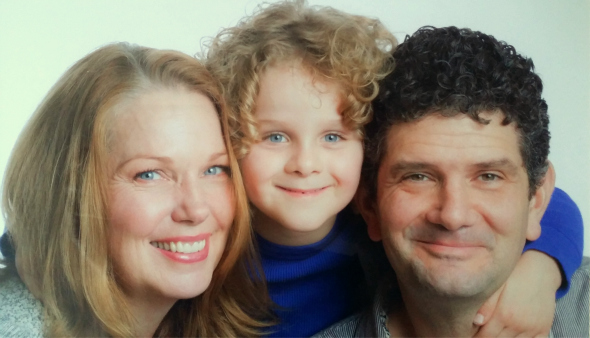 My son OLM, the Serious One and I delivered the Christmas hamper to our sponsor family on the 21st of December. We were invited in for tea and spent a lovely time getting to know *Sonya and her son *Timothy. As I mentioned in my previous post I could have been in her shoes had I not had such a stand up guy in my corner.
She's in a bit of a tough spot, to say the least, but with the support of the YWCA and generous people in the community I think she's going to be okay. She's amazing to have taken on what she did raising her son alone and I can see how determined she is to create a happy life for her and her little boy. He is a very lucky boy to have a mom so dedicated and so in love with him.
And it turns out we had quite a few things in common that but in order to protect her privacy I won't go into it. I will say that we really had some nice moments together and although Sonya's situation is very different from mine I could certainly relate to some of it having been the product of a single mom household.
OLM was quite taken with Timothy and it was wonderful to see him interacting with the little guy, wanting to hug and chat to him. He talked about him for hours after we left. He kept saying how nice Timothy was. It was pretty cute considering that, for the most part, OLM seems to only want to run with the big kids.
***
Thank you to everyone who donated to the Christmas hamper. It's nice to know that we made a small difference in Sonya and Timothy's lives this Christmas. She is ever so grateful.
May your holiday be filled with light, love, peace and understanding. And a little wine too. That's always good. And have yourselves a wonderful and prosperous new year too.
p.s. The lovely photo above was taken by Tobin at Photobin Photography. I had to take a photo of a photo as I didn't get it together in time to get prints.
*The real names of our sponsor family have been changed to protect their privacy.